The Philanthropist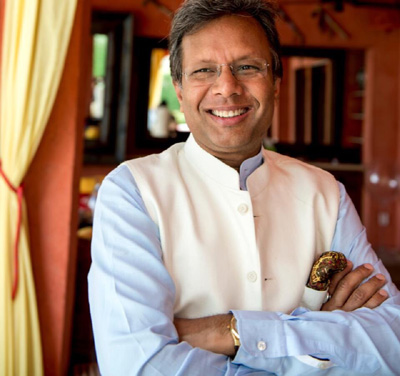 FACOR's focus areas in terms of CSR initiatives are health, welfare, education, communal harmony and recreation of the employees and their family members. Thus came into being various welfare projects such as Educational Institutions, Hospitals, community Hall, drinking water supply facilities, recreation and sports clubs and Places of worship for the public in the township.

Shreeramnagar - House of Sarafs, the Pioneers in Ferro Alloy Manufacturing industry in India, started their first unit in a thinly populated of less than 500 residents in a tiny village called GARIVIDI, in a remote and backward district of VIZIANAGARAM in Andhra Pradesh in 1956. Within two decades of that, a modern township on a 250-Acre land was built by FACOR, with all the amenities including cable TV/Video facility, etc. that could be expected from a cosmopolitan city. A green belt was developed on about 100 Acres of land. 1100 residential quarters for the benefit of employees and officers, fully furnished with continuous water and power supply - free of cost, were built and provided. FACOR was the first to extend satellite Doordarsan facility in the township in early eighties. This township was been named after the main pillar of the family as SHREERAMNAGAR. FACOR built temples, Catholic and Protestant churches and Shia & Sunni mosques in the township as well as outside of township in surrounding villages, which has helped in maintaining communal harmony. The company has provided all the facilities such as floodlit Tennis Court, Billiards Room, Indoors shuttle court-cum-auditorium, Swimming Pool, Gym, besides a good library. Several play grounds, children parks are provided besides facilities for games like football, cricket, shuttle badminton and volleyball etc.

Shreeram Vidyapeeth runs educational institutions offering KG to PG courses of high standard, benefiting 2000 students every year. About ninety percent of the students are from public and are receiving the best educational facilities comparable with any other institution in AP, at free / nominal cost.

Woman & Child Welfare Center - The company donated land and buildings for voluntary service organization called WOMAN & CHILD WELFARE CENTER, registered under Societies Act, which is exclusively engaged full time for development and improvement of living conditions of local women & children living in these backward and remote rural villages. This institution houses residential schools for physically challenged children who get through every year in substantial number with school final certificates. The children with blindness study in a school called DRUSHTI, those who are deaf& dumb study in SHABDAM and those mentally retarded study in MANOVIKAS. This center provides vocational courses like embroidery, tailoring, soap making, fashion technology, beauty care, printing, and bakery for the benefit of poor women. Several women in Garividi mandal were benefited and started to make their own living independently. The center also runs Homes for the aged and orphaned men & women separately.

Shreeram Educational Institutions

OEU Lions Eye Hospital
FACOR supported the executives of the company besides the local elite to start a Lions Club of Shreeramnagar, a voluntary service organization. Several Welfare projects such as Construction of school buildings, railway station approach road, bus shelters, Development of burial grounds with beautiful gardens and requisite facilities, Periodical health checkup camps and free medical treatment to the poor in the villages around are being organized by this club with the patronage from FACOR. This club also runs a 55-bedded OEU Lions Eye Hospital in the buildings and land donated by FACOR. This hospital is backed by qualified and experienced medical officers and para- medical staff besides full-fledged surgical and mobile medical treatment facilities and an eye bank. Several thousands of poor persons with partial/total blindness and serious eye ailments particularly living in the rural villages of north Andhra region, have been benefited free of cost every year.

SRKM