Biography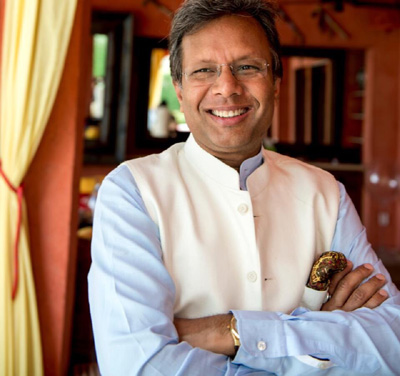 Mr. Ashish Saraf is a global citizen. He was born in Central India in Nagpur in the year 1965. He spent his early years schooling in St. Joseph, Darjeeling and after a year in the Doon School, after which he lived for about 10 years in the East Coast of India in Visakhapatnam. After completing his schooling in Visakhapatnam, he went on to obtain a Bachelor of Engineering Degree from Mangalore University in the Manipal Institute of Technology in the year 1987. Soon after his graduation, he was inducted in the family business and lived for 10 years from 1987 to 1998 in Shreeramnagar wherein he learnt the ropes of business under the able leadership of his father Shri R.K. Saraf and his philanthropist mother Smt. Promila Saraf. Whilst working he undertook a programme in Harvard Business School and got a fellowship of the Owner/ President Management Programme in 1996 (OPM 24).
Today he is the Chairman and CEO of Facor Global Pte Ltd. which is an international trading firm and undertakes financial advisory services for global investments.
FACOR was Founded by his Paternal Grand Father Late Shri Durga Prasad Ji Saraf. His Maternal Grand Father was Late Rai Bahadur Gujar Mal Modi the Founder of MODINAGAR and Modi group of Companies. He currently lives between New Delhi, London and Singapore and has the distinction of being the first Indian to hold 2 Diplomatic positions and was the first ever Honorary Consul of the Republic of Maldives from 2002-2005 and then was appointed as the first ever Honorary Consul of The Commonwealth of Bahamas in 2006 and continues to hold the same position till date.
He was also awarded Knight of the Civil Merit Order, which is the highest civilian award, by King Felipe VI of the kingdom of Spain on July 17, 2014 for his endless endeavors in promoting bilateral business between Spain and India.